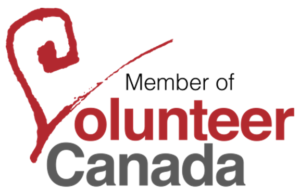 Volunteering weaves us together. Thank you to all the volunteers of London and all you contribute to our community.
Click here for the London and Area Association for Volunteer Administration E-Zine.
Become a Volunteer
At Anova trained volunteers form the foundation of our organization and play a vital role in achieving our vison, mission and values.
Anova volunteers come from all backgrounds, identities and skill levels. Our team is full of kind-hearted people who give their time and energy to support the London community and those impacted by gender-based violence. Volunteers enhance our services by providing support to our Children's Programs, Donations, Crisis & Support Line, Special Projects and Retail at our social enterprise, Mine 101.
We are searching for dynamic and committed people who have a passion to see a future without violence. If you are interested in learning more about volunteering, please contact our volunteer coordinators by e-mailing volunteer@anovafuture.org, calling 519-642-3003 or apply online.
We look forward to hearing from you.
FAQs
Apply Now
Apply Online Now to Volunteer
Ongoing Volunteer Needs
Child Care
Crisis & Support Line
Donations Support
Mine 101 Retail Support
Current Volunteers
Log in to our Volunteer Portal for scheduling, signing in/out, and for other volunteer news.
Volunteer Portal
Board of Directors
If you are interested in joining our Board of Directors, click here.
About our Board